Address form is a unified solution that seamlessly integrates with the rest of Ingrid platform. It is used for gathering the addresses and other customer information needed for proper parcel processing. Customer input validation takes the regional address formats into the account.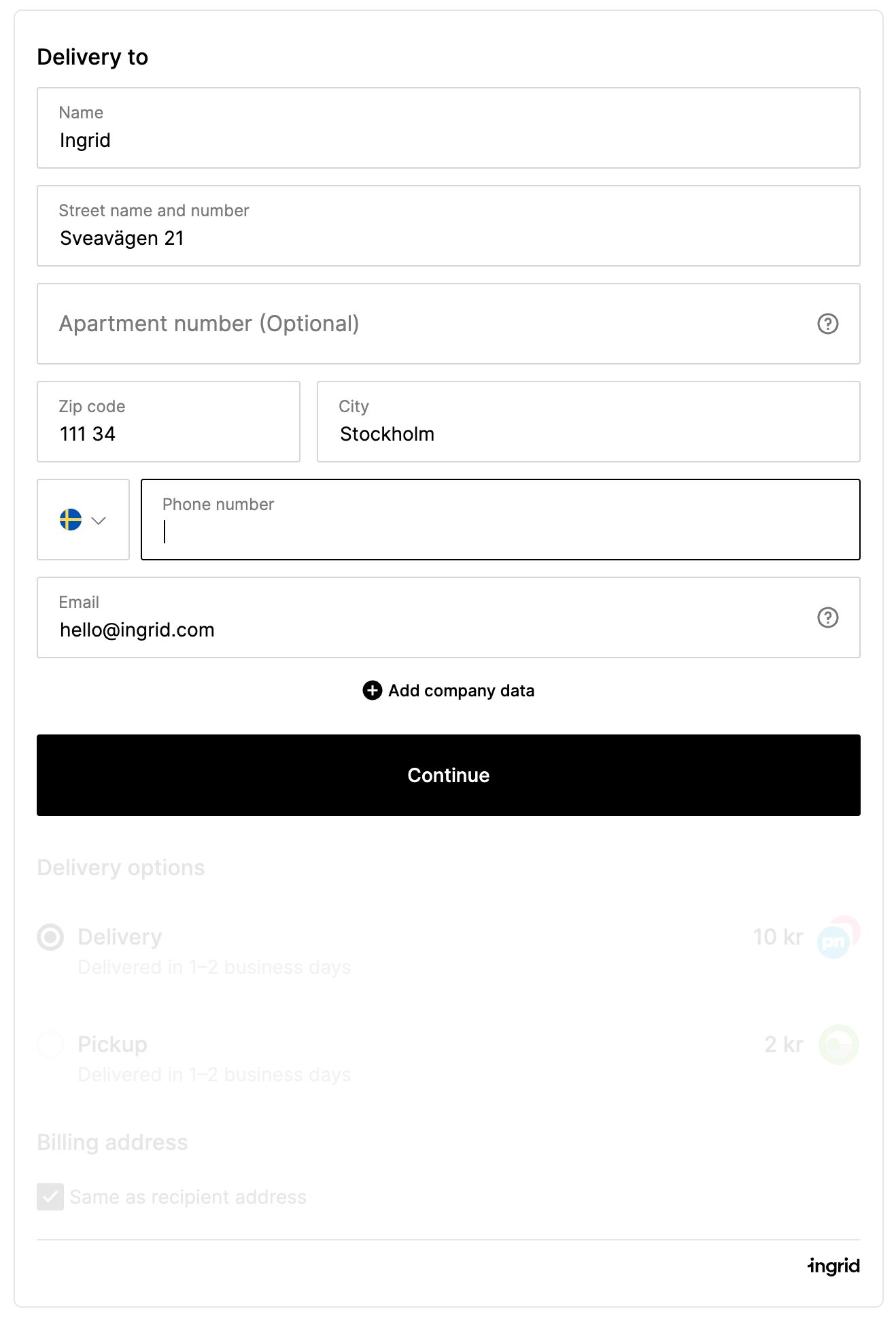 Address form is disabled by default in the Delivery Checkout API configuration. You can enable the address form by requesting it from Ingrid Support here.
Integration with Delivery Checkout API is needed in order to use the address form solution. If you are planning to upgrade from the SIW API, please see the upgrade checklist.
Ingrid address form is following the regional trends. Set of field inputs and required fields are dependent based on the country of the customer. Inline addresses visualised in the address book are taking the regional trends into account as well.
In the picture below you can see the behaviour of the autocomplete solution that is shipped along the address form. Its output is based on the country of the customer too and aids the process of entering the address to a great extent.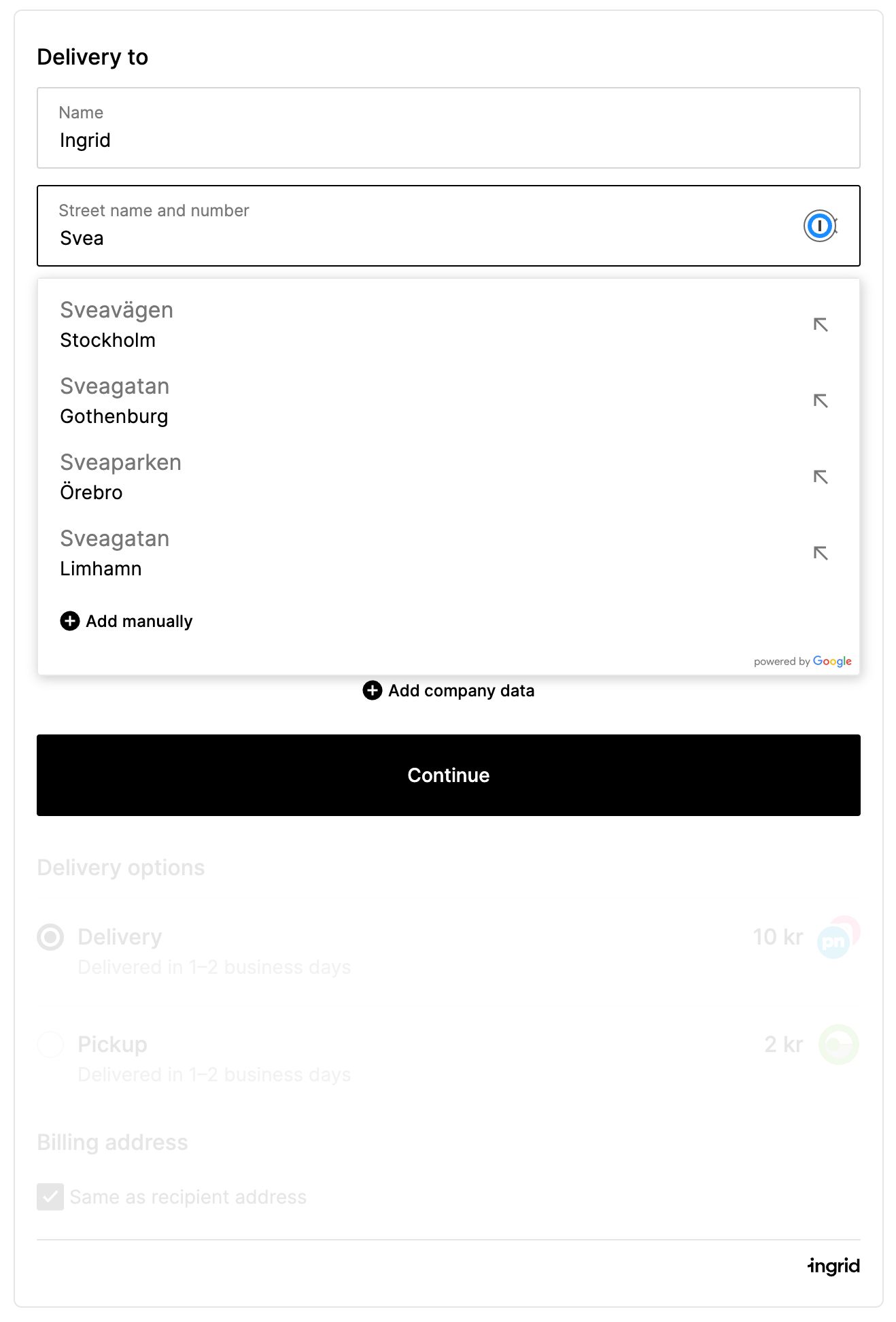 All inputs of the address form are validated. This helps to decrease the number of parcels, which need the correction of the address in the warehouse.
Deliveries are our bread and butter at Ingrid. We observed that certain countries have a lot of regional trends in the way the addresses are provided by customers, such as ordering of address parts and using region-specific abbreviations. Using address form can reduce warehouse unexpected additional operational costs.
Customer addresses are persisted for future use in an address book. Address book takes the burden of providing and switching between address off the customer.
We are complying to GDPR regulations when it comes to handling data. All data persisted in the Ingrid platform can be removed on customer's request. In order to remove customer data, please request it via contacting Ingrid Support here.
Provided country codes are ISO 3166-1 country codes.
SE FI NO DK UA UK DE PL
AD AM AR AS AT AU AX AZ
BA BB BD BE BG BH BM BN BR BY
CA CC CH CK CL CN CR CS CV CX CY CZ
DE DK DO DZ
EC EE EG ES ET
FI FK FM FO FR
GB GE GF GG GL GN GP GR GS GT GU GW
HM HN HR HT HU
ID IL IM IN IO IQ IS IT
JE JO JP
KE KG KH KR KW KZ
LA LB LI LK LR LS LT LU LV
MA MC MD ME MG MH MK MN MP MQ MT MU MV MX MY
NC NE NF NG NI NL NO NP NZ
OM
PF PG PH PK PL PM PN PR PT PW PY
RE RO RS RU
SA SE SG SH SI SJ SK SM SN SO SZ
TC TH TJ TM TN TR TW
UA US UY UZ
VA VE VI
WF
XK
YT YU
ZA ZM