Ingrid tracks orders throughout its lifetime: from the moment the session is completed, through the time it is being prepared for shipping in a warehouse, until it is successfully received by the customer. It is designed to provide full transparency to the end customer regarding the status of their parcel and a precise delivery time.
Embeddable widget for displaying tracking information to end customer. It could be displayed in various modes:
Search mode offers all customers to search tracking details for each of their orders
Private mode offers the customer to view the tracking details of a particular order
Tracking details and history are presented in a clear and consistent manner. Preview for all deliveries is standardized into harmonised progress.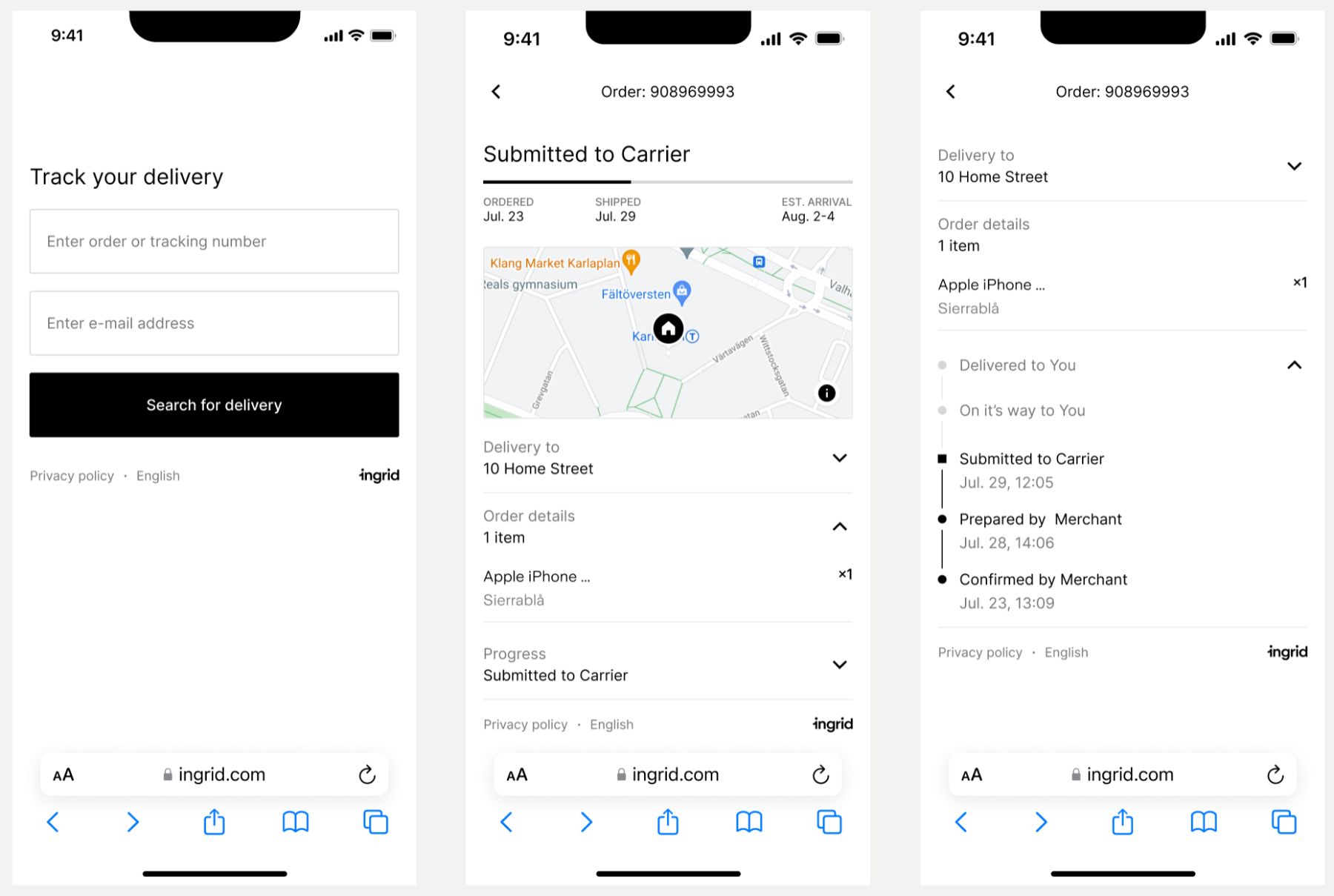 Ingrid hosted a page is an alternative or supplementary solution for displaying tracking information to the Customers. Instead of a widget embedded on the Merchant's site, tracking details are displayed on a page in Ingrid Tracking Portal.
Tracking API returning the current tracking status of parcels that can be used for custom integrations.
Notifications are service that works on top of Ingrid Delivery Tracking. These offer different channels to inform end Customers about the progress of their purchase along the harmonised progress.